-4%
1Zpresso K-Pro Dark Manual Coffee Grinder
The Nob Coffee offers free nationwide shipping for orders with from 3.000.000 VND or 1kg of coffee. For orders with a total payment of less than 3,000,000 VND, please refer to the following shipping charges:
Areas
Delivery time
Shipping fee
Hanoi inner-city area
within 1-2H
29.000đ
within 24H
18.000đ
Outlying areas of Hanoi
within 24H
18.000đ
Northern Vietnam
1-2 days
25.000đ
Central and Southern Vietnam
2-3 days
35.000đ
3-5 days
27.000đ
For better support with express dilivery orders, please contact us directly
Cash on Delivery - COD
Cash on delivery payment is availabe for order's value up to 10.000.000 vnd. Customers are allowed to check items before making a payment and not be charged for COD fee
Bank Transfer Payment
Momo Wallet Payment
Customizable grind size with 90 clicks, precise control of fine or coarse grinding.
Grind coffee with excellent consistency and evenly.
Blends well with all brewing methods, including espresso machines.
High quality materials, beautiful finishes and fine workmanship.
Genuine 1 year warranty.
Specifications
| | |
| --- | --- |
| Grind Type | Espresso & Pour Over |
| Material | Aluminum alloy body , silicone-coated handle. |
| Dimension | 18.6 cm x 6.2 cm x 13 cm |
| Item weight | 750 gram |
| Coffee storage capacity | 30g |
| Burr | Conical burr – 7 wings |
| Blade | Stainless Steel |
| Blade diameter | 48mm |
| Grind adjustment | External adjustment – 22 micron (0,022 mm) among each click. |
| Brands | |
Description
1Zpresso K-Pro is extremely same 1Zpresso K-Plus (the most advanced coffee grinder of 1Zpresso), the only difference is the vortex threaded holder instead of the magnetic holder. The 1Zpresso K-Pro in particular and the K Series in general are both blenders built on excellence and consistency in performance and machining quality, delivering experiences that are hard to achieve with other other grinders.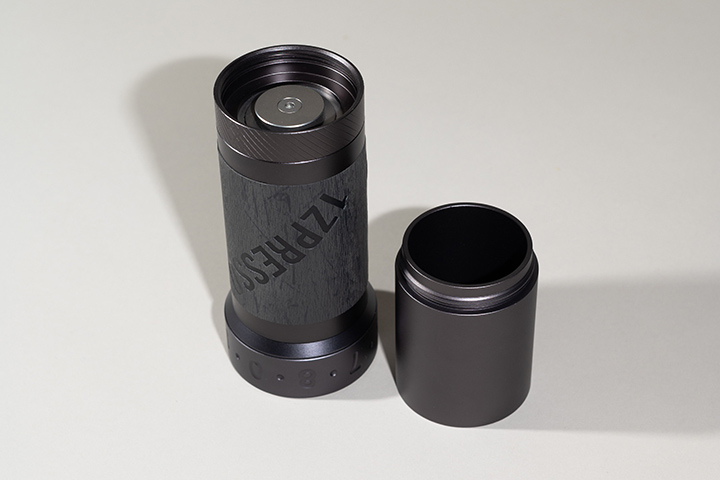 1Zpresso K-Pro Dark is a black and blue mixed version. The color makes the K-Pro version unique compared to its other blenders, most of which have the original aluminum color.
Good finish and premium materials
There is no doubt about the excellent machining quality of all 1Zpresso blenders and the K-Pro Dark is no exception. The details are investigated very seriously and meticulously by the company's engineers. Sleek and sturdy aluminum alloy body. The internal parts are made of stainless steel. Wooden handle provides the best grip and grinding feeling.
External grind size adjustment
With 9 numbers and 90 Clicks on the sizing belt, which is shown very intuitively on the adjustment belt, helps to remember and adjust the grind size in ease. The 1Zpresso K-Pro Dark is perfect for individuals who like to experience different brewing methods and different types of coffee. Intuitive external sizing belt makes high-frequency sizing much easier and more convenient.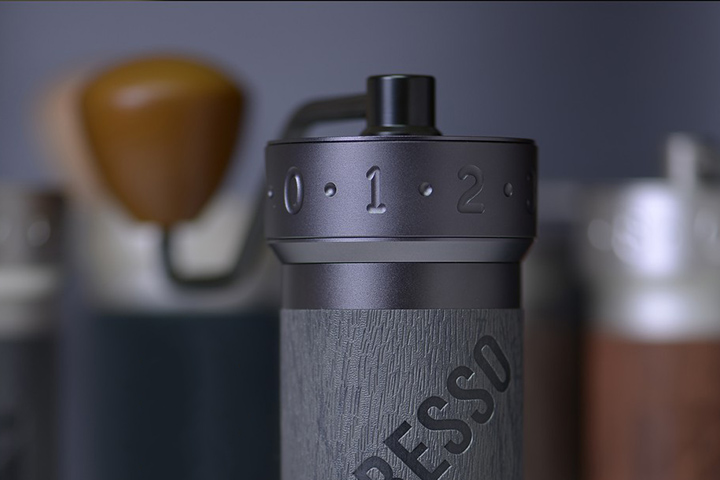 Dedicated "K-Burr" blade
K-Burr blades are designed to blend well for all brewing methods, from fine grinding for Espresso or coarse grinding for Phin, Pour-over or Cold Brew,… K-Burr is made of stainless steel with a diameter of 48mm is fixed between the edge and the double bearing to ensure that there are no parts to wobble or come loose when used for a long time, this mill has been developed by the company very carefully with sophisticated machining techniques for the best grinding experience and durability over time. The large blade size (48mm) also gives the 1Zpresso K-Pro Dark a faster and more consistent grind.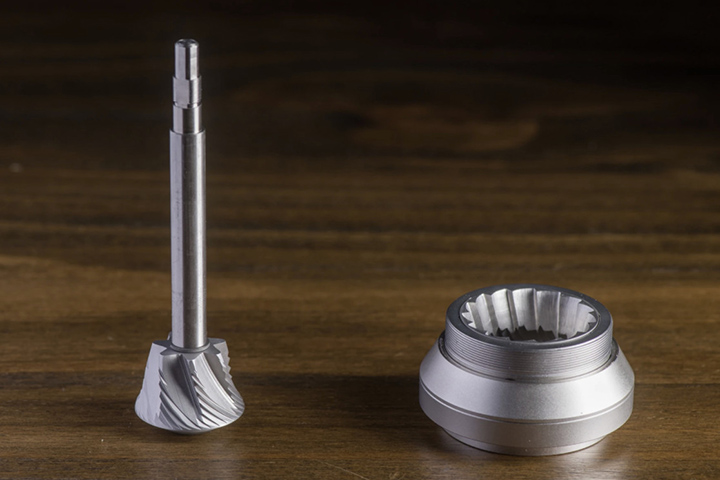 Reviews