Kinu M47 Phoenix Manual Espresso Grinder
6.500.000₫
The Nob Coffee offers free nationwide shipping for orders with from 3.000.000 VND or 1kg of coffee. For orders with a total payment of less than 3,000,000 VND, please refer to the following shipping charges:
Areas
Delivery time
Shipping fee
Hanoi inner-city area
within 1-2H
29.000đ
within 24H
18.000đ
Outlying areas of Hanoi
within 24H
18.000đ
Northern Vietnam
1-2 days
25.000đ
Central and Southern Vietnam
2-3 days
35.000đ
3-5 days
27.000đ
For better support with express dilivery orders, please contact us directly
Cash on Delivery - COD
Cash on delivery payment is availabe for order's value up to 10.000.000 vnd. Customers are allowed to check items before making a payment and not be charged for COD fee
Bank Transfer Payment
Momo Wallet Payment
47 mm Black Fusion coated conical burrs
Precise stepless grind adjustment
High-end, stainless-steel single dose manual coffee grinder
High precision axis alignment, no adjustment needed
Silicon grip for easy handling
Light-weight silicone O-ring catch-cup
Ball-bearing movement throughout
All plastic parts made of Food-Safe ABS
Made in Germany
Specifications
| | |
| --- | --- |
| Dimension | 21 x 7 x 19,8 cm |
| Weight | 715g |
| Material | Stainless Steel, ABS Plastic |
| Burr | 47 mm Black Fusion coated conical burrs |
| Capacity | 35-40g |
| Brands | |
| Made in | Germany |
Description
Reducing the weight and cost of the popular M47 Classic without compromising quality presented a challenge that Kinu was more than capable of handling. Keeping much of the stainless steel construction from the Phoenix's forerunner—including the grinder body, burrs, axle, grind adjustment, and handle arm—was important to maintain the rugged quality Kinu is known for. The updates came in the grinds catch, bean funnel, and internal bearing mounts transitioning to ABS plastic, leaving you with a hand mill made for premium grinding at an approachable price.
The Phoenix is even lighter than the M47 – Simplicity because it incorporates ABS plastic parts, instead of heavier steel. This makes it a great choice if you're looking for a reduced-weight coffee grinder without the expensive price tag.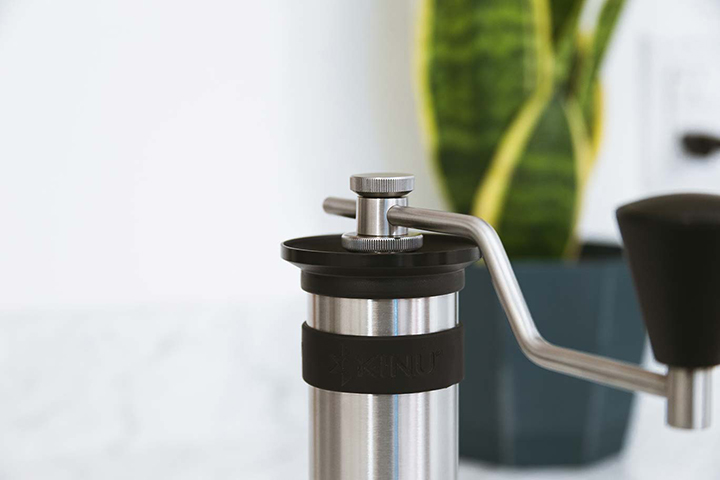 Unparalleled Control Over Your Grind
Between stepless grinders that don't provide you with an obvious zero-point and stepped grinders that restrict your ability to get the grind just right it can be tough to dial-in to a repeatable and ideal setting. Kinu succeeds in giving you that control with its precise stepless adjustment. With 50 marks per every revolution of the adjustment knob and an obviously noted zero point, you can make big adjustments with ease. And, with each mark on the knob corresponding to 0.01 mm of vertical burr movement, you can be sure to get your grind exactly where it needs to be for a beautiful espresso, V60, or batch brew. Kinu's 47 mm Black Fusion coated conical burr does especially well with turkish coffee, espresso, and fine drip grinding, while still doing well at coarser settings.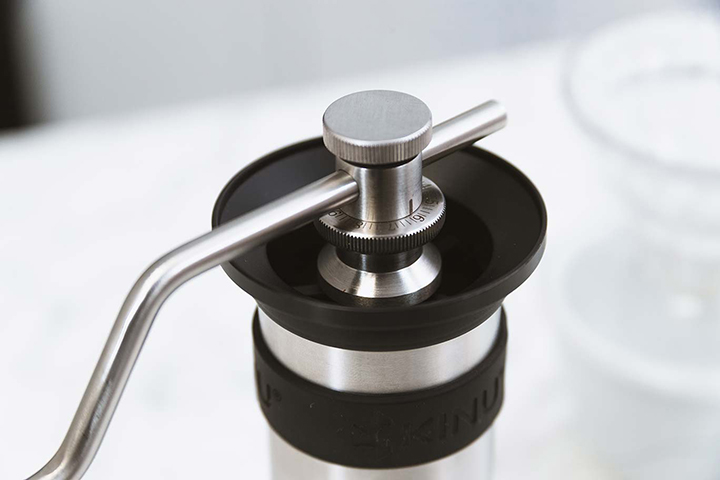 The Phoenix has a capacity of 40-50 grams, which makes it great for brewing almost any dose of coffee. Try it for espresso, and you'll notice the improved flavor, taste, and aroma immediately. Alternatively, experiment with brewed blends and find your perfect cup of Joe.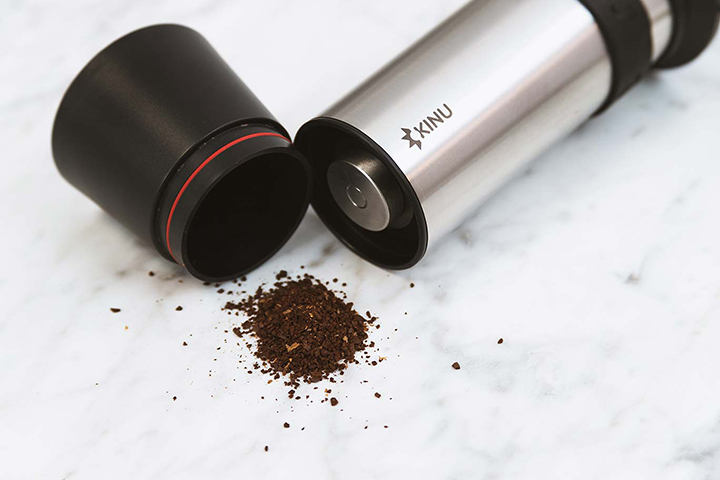 Attention
Do not clean the grinder with water. The grinder should only ever be cleaned with a dry brush and blower.
Please read the instruction manual before use.
What's in the Box
Kinu M47 Phoenix hand grinder
Crank arm
Travel Case
User manual
Reviews